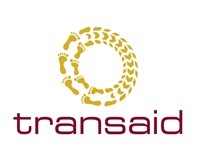 Regional Express, part of Xpediator Plc, is delighted to announce that the Group has committed to supporting Transaid for the next three years after becoming the latest company to sign up as a corporate partner for internationally recognised charity.
Find out more about the work of Transaid http://www.transaid.org
This sees Xpediator join a growing list of 34 companies from across the transport and logistics industry to apply for corporate membership, and follows donations totalling more than £3,400 in recent years to Transaid's annual Christmas appeal.
Stephen Blyth, CEO at Xpediator, says: "We are proud to be aligned with an international development organisation that is so passionate about its work. The Transaid team is dedicated to transforming lives through safe, available and sustainable transport – and that's something we are very keen to support.
Commenting on how the two teams will work together, he adds: "Across our 900 employees we benefit from vast experience in the logistics industry and we are keen to share as much relevant knowledge as we can with Transaid. We'll be exploring opportunities to support their goals not just financially, but through our in-house skills too."
Xpediator will also be encouraging staff members from across its European network to get involved in events to raise additional money for Transaid's life-saving projects.
Caroline Barber, Chief Executive at Transaid, says: "Our corporate members play a major role in supporting the success of our projects, and we're grateful for the added expertise Xpediator brings to the table. It's incredibly humbling when you look at the level of industry support we enjoy; every corporate member makes Transaid stronger and enables us to extend our reach into more communities in sub-Saharan Africa."