Air freight is the shipment of goods via an air carrier, for the most part this is utilised internationally. It is one of the most valuable methods of shipping when goods need to be moved across the world, and in the fastest way possible. These kinds of shipments travel via the same gateways as commercial or passenger planes do.
The most attractive aspect of using Air Freight shipments is that they can be moved across the globe much faster than other options such as rail or sea. It is therefore the preferred method of shipping time sensitive orders and shipments which is especially helpful for small to medium sized companies that wish to expand into international markets. Air Freight also offers a high level of security, keeping shipments safe and secure and offering peace of mind to the sender and recipient.
In most cases, shipments by air will be organised and managed by experienced freight forwarding companies. These experts in shipping will be able to ensure you use the right type of shipping for the goods you are sending or receiving and will enable a smoother and more efficient shipping experience for you, your customers and even suppliers.
There are several advantages to Air Freight, these include:
Speed and efficiency
Good Value on low weight shipments
Traceability
Increased security measures
Better international links
Reliability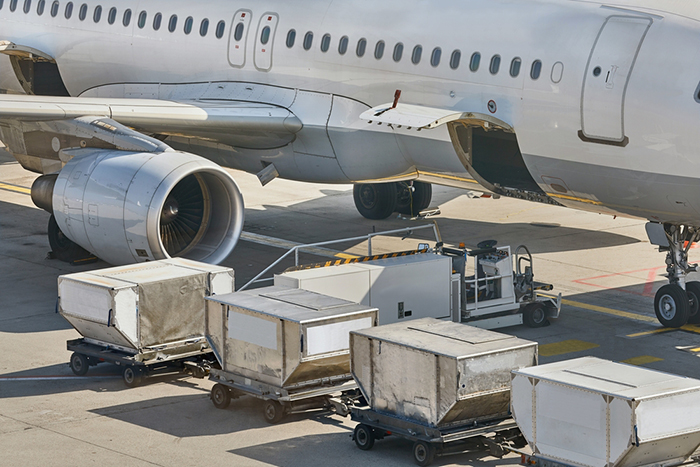 Here at Regional Express, we offer our airfreight services with a focus on speed, flexibility and accuracy. We offer a plethora of options to help get your shipment to its destination efficiently such as, door-to-door and door-to-airport options. Overall we ensure that your freight will reach its destination via the fastest, most reliable and cost-effective means no matter where in the world you are shipping to.
Our air freight services include:
Consolidation services
Direct airline service
Door – to – Door
Pre – shipment inspection for security
In – house customs clearance
Direct collection and delivery to/from major UK airports
Dedicated operations procedures for time critical airfreight shipments
Air charter Services
Free consultancy on all customs documentation and regulatory procedures
If you would like any further information or help regarding shipments via air freight then please do not hesitate to contact one of our dedicated and knowledgeable team on: +44 (0)1794 516515 or email contact@regionalexpress.co.uk we look forward to hearing from you.